Download Call Of Duty Black Ops 2
PC for Free – Merupakan seri COD yang memiliki keunggulan sangat futuristik dan terdapat banyak sekali fitur-fitur teknologi masa depan. Selain itu permainan ini juga menyajikan plot atau alur cerita yang sangat menarik untuk dicoba.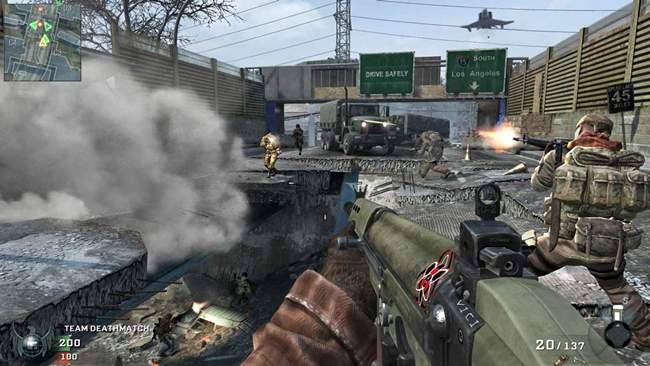 Alur cerita dari game ini berbeda dengan FPS yang lainnya, Download Call of Duty Black Ops 2 menceritakan tentang perjuangan seseorang untuk bisa balas dendam dengan negara-negara kapitalis. Ada dua alur cerita yang terhubung dalam game ini yakni cerita pada tahun 1970-an hingga 1980-an dan satunya lagi cerita pada masa depan di tahun 2025.
Salah seorang warga Nikaragua yakni Raul Menendez, ingin melakukan balas dendam kepada negara-negara kapitalis atas apa yang telah mereka perbuat kepada keluarganya. Selain menceritakan perjuangan balas dendam, download call of duty black ops 2 juga menceritakan mengenai usaha dua orang anggota tentara (bapak dan anak) asal Amerika Serikat yang hendak menghentikan perjuangan dari Raul Menendez tersebut, kedua tentara ini bernama Alex dan David Manson.
Tentunya perjuangan Raul Menendez akan semakin sulit dengan adanya berbagai pihak yang menghalangi. Akan tetapi tidak perlu khawatir, karena dalam download call of duty black ops 2 tersedia banyak sekali senjata-senjata yang mampu membunuh semua musuh. Tersedia mulai dari senjata klasik hingga senjata canggih atau modern.
Call Of Duty: Black Ops 2 Free Download tidak hanya unggul pada gameplaynya saja, tetapi juga unggul dalam hal visualisasi efek-efek yang sangat mengaggumkan. Mulai dari efek ledakan, tembakan, musuh tertembak, terbunuh, dan masih banyak lagi. Efek-efek menarik inilah yang tidak akan membuat Anda bosan memainkan game COD.
Info
Title: Download Call Of Duty Black Ops 2
Developer: Treyarch
Publisher: Activision
Series: Call of Duty
Release date: November 13, 2012
Genre: First-person shooter
Mode: Single-player, multiplayer
Screenshots: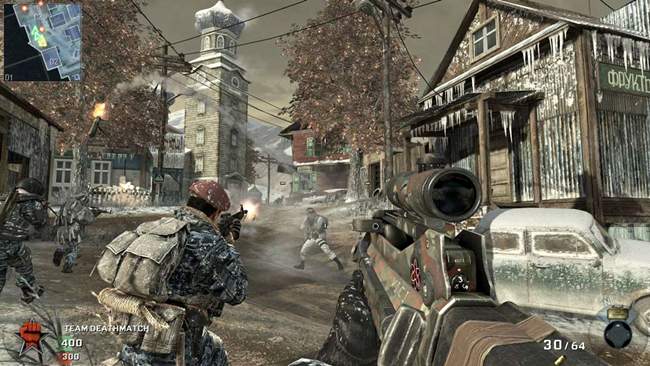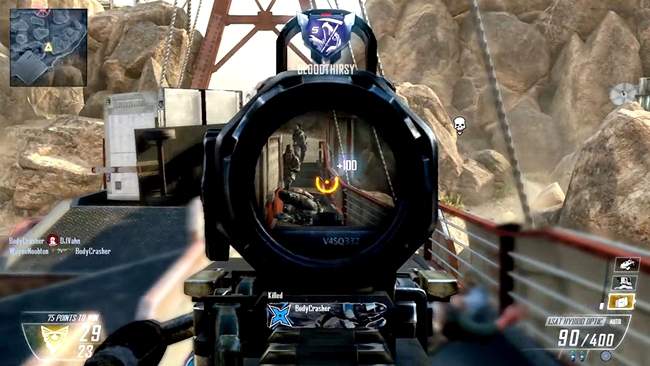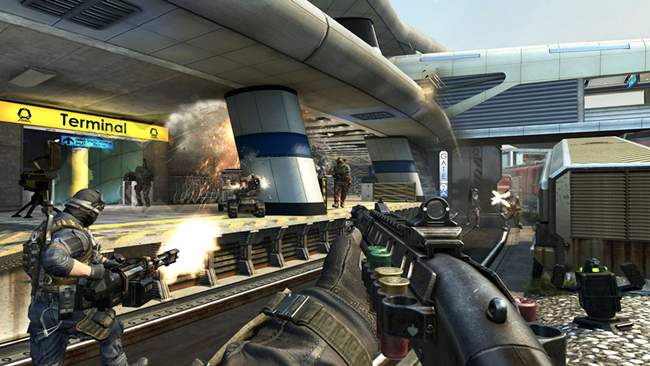 System Requirements
OS: Windows Vista SP2, 7, 8
CPU: Intel Core2 Duo @ 2.66 GHz
Video Memory: 512 MB
RAM: 2 GB (32-bit) / 4 GB (64-bit)
Hard Drive: 20 GB free space
DirectX: Version 9.0c
Sound: DirectX 11.0c compatible
Cara main:
1.Download part 1 sampai 18.
2.Extract part 1 saja.
3.Klik 2x pada Black Ops 2 nosTEAM.part1.exe
4.Tunggu hingga selesai.
5.Lanjut baca penjelasan di bawah.
Mode multiplayer dan zombie
1.Download COD BO 2 Mpz.
2.Setelah extract, copy file BO2_fix_v_2014-06-25 ke folder instal game. Default C:\Games\Call of Duty Black Ops 2.
3.Jalankan file tersebut.
4.Jika timbul pesan registry, pilih Yes.
5.Menuju desktop, silakan pilih mode single player, zombie atau multi.
6.Isi player name dan klik online sehingga menjadi offline.
7.Klik mode yang mau dimainkan sesuai launcher.
Download Call Of Duty Black Ops 2