Hand of Fate Free Download
– Merupakan game yang menggunakan elemen-elemen bangunan sebagai settingnya. Pemain adalah seorang pahlawan yang tidak diketahui namanya yang kemudian bertemu dengan seorang pemberi misi. Orang tersebut memberikan cerita singkat tentang petualangan yang akan dihadapinya, beberapa jenis kartu, hadiah serta beberapa hukuman yang bisa saja didapat. Orang tersebut kemudian juga memberi tahu tentang musuh utama yang ada di dalam permainan.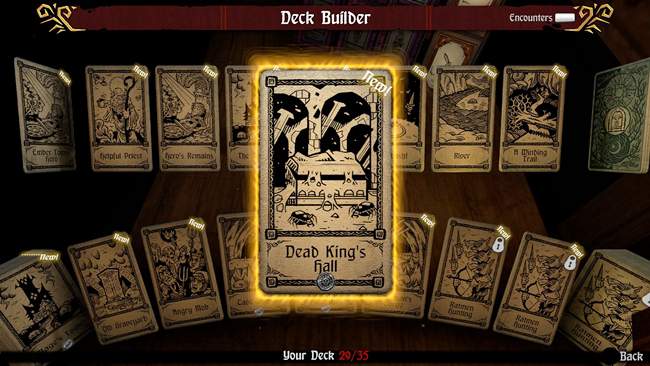 Setelah permainan dimulai, pemain akan memiliki sebuah dek kartu yang berisi banyak peralatan seperti Game Yu-Gi-Oh. Pemain dapat menghasilkan lebih banyak kartu dari hasil permainannya. Kartu-kartu tersebut dapat disusun dan dirangkai untuk mencapai ukuran yang tepat. Ada beberapa jenis game permainan yang bisa anda pilih dari game ini.
Story mode adalah permainan yang paling sering dipilih di Hand of Fate. Jenis permainan ini diminati karena cukup menantang. Di sana terdapat 13 bos yang harus dilawan, disertai dengan 12 kartu untuk dipergunakan. Setelah pemain dapat mengalahkan beberapa bos dalam area tersebut, pemain dapat memperoleh Endless Mode.
Mode permainan ini akan memberikan area tanpa batas yang secara tidak langsung meningkatkan kesulitan bagi pemain untuk bertarung menggunakan kartu yang telah diperoleh pada poin tersebut. Untuk menyelesaikan permainan dalam mode ini, pemain harus menyelesaikan sesi "Dungeon". Setiap pemain yang mengawali permainan akan dibekali dengan health yang cukup, namun karakter tentu perlu dijaga agar tidak mati sebelum misi usai.
Info
Developer: Defiant Development
Publisher: Defiant Development
Release date: February 17, 2015
Genre: Action role-playing
Mode: Single-player
Screenshots: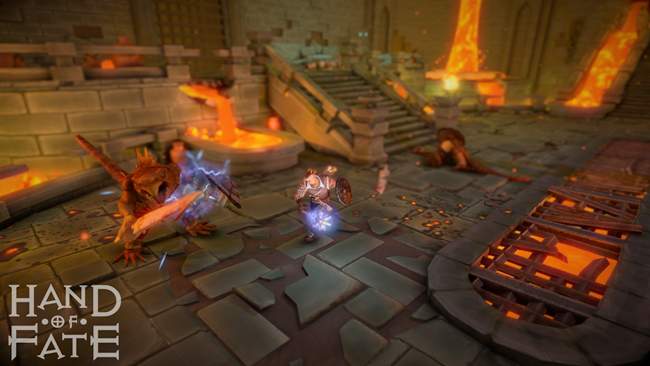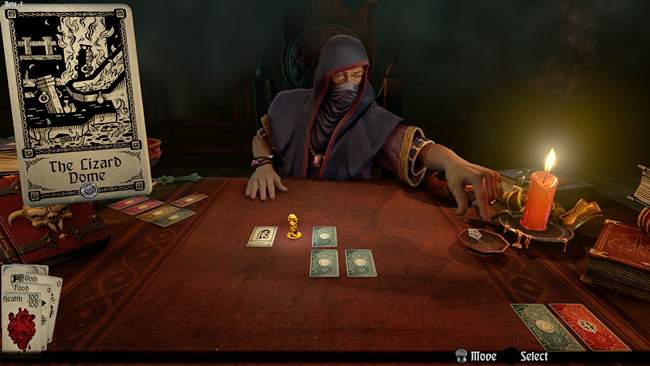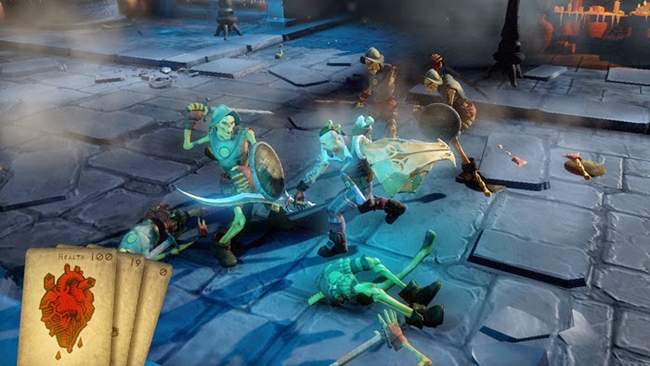 System Requirements
OS: Windows XP, Vista, 7, 8 / 8.1
CPU: Intel Core 2 Duo @ 2.4 GHz
Video Memory: 512 MB
RAM: 4 GB
Hard Drive: 5 GB free space
DirectX: Version 9.0c
Cara main:
1.Extract file download.
2.Jalankan Hand of Fate.exe
3,Cukup sekian, karena game ini portable.
Download