Command and Conquer Generals Download
– Merupakan lanjutan dari seri sebelumnya yang masih mengutamakan model game real time strategy. Artinya, game ini menuntut pemain untuk membangun sebuah tempat semacam markas, kemudian menyusun perlengkapan dan peralatan untuk bertahan. Demi mempertahankan wilayah dan misinya, pemain harus membangun tim penyerang serta unit pendukung seperti infanteri dan lain sebagainya. Beberapa senjata yang bisa digunakan adalah macam-macam senjata canggih dan bahkan serangan-serangan dari udara. Pemain dapat dengan bebas memilih Negara yang akan dijalankan yaitu Amerika Serikat, China, atau Organisasi tentara dunia.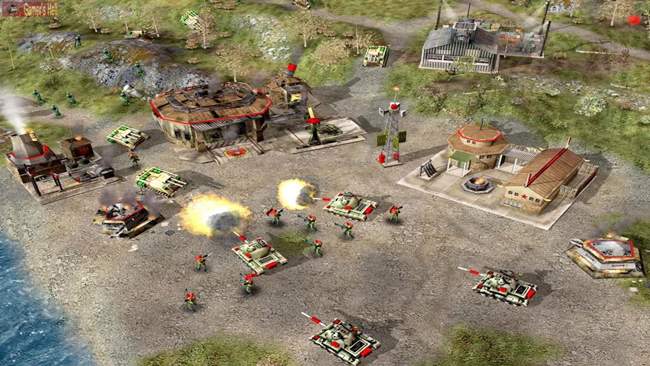 Setiap Negara atau tim memiliki karakteristik khusus yang mampu meningkatkan skill serta kemampuan anda dalam menjalankan permainan ini. Hampir semua tentara atau tim penyerang memiliki senjata dan pelatihan yang sama. Hanya saja di dalam Command and Conquer Generals Download anda akan menemukan beberapa senjata atau kendaraan yang sudah dibalut dengan teknologi tinggi. Hal ini mendukung kelancaran tim dalam membangun serangan.
Jika dibandingkan dengan jenis permainan yang lain, anda bisa melihat Age of Empires III atau StarCraft. Dari sisi gameplay, beberapa game tersebut memang cukup serupa. Dengan pembaruan dari seri sebelumnya, permainan ini memiliki banyak improvisasi dan pengembangan seperti pada kemampuan spesial tentara, senjata dan juga beberapa misi yang ada.
Info
Title: Command and Conquer Generals Download
Developer: EA Pacific
Publisher: EA Games
Series: Command and Conquer
Release date: February 10, 2003
Genre: Real-time strategy
Mode: Single-player, multiplayer
Screenshots: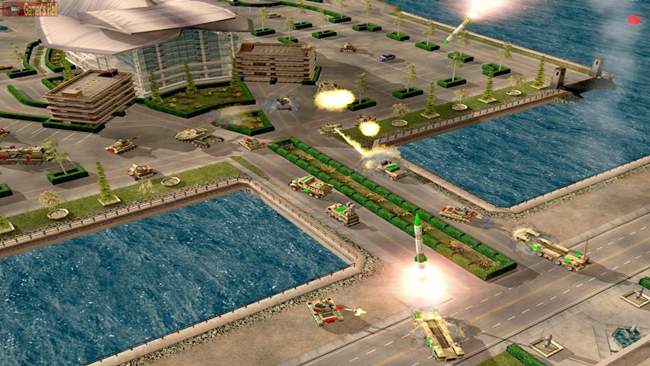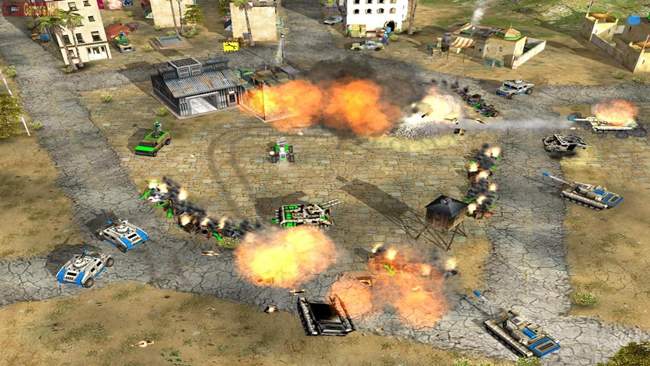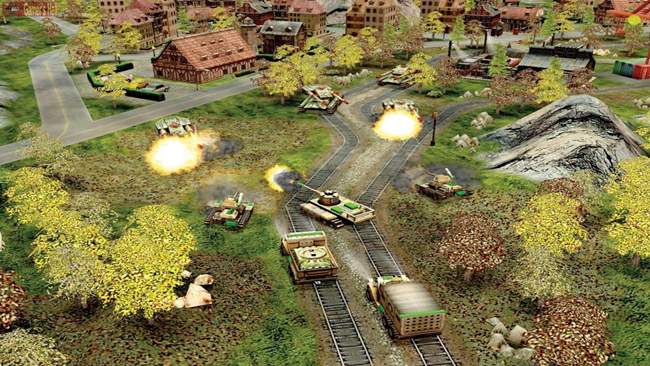 System Requirements
OS: Windows XP, Vista, 7, 8
CPU: Intel Pentium III @ 800 MHz
Video Memory: 32 MB
RAM: 128 MB
Hard Drive: 2 GB free space
DirectX: Version 8.1
Cara main:
1.Jalankan file game dan instal.
2.Tekan apa saja saat muncul pesan "Press any key to continue."
3.Klik Generate > close the program.
4.Pilih enter > exit > this program installed correctly.
5.Buka direktori game. Default C:\Command & Conquer Generals.
6.Klik kanan pada generals.exe lalu run as admin.
Command and Conquer Generals Download