The Elder Scrolls 3 Morrowind Download
– Jika anda adalah gamers yang sangat suka bermain sendiri atau single player untuk sekedar mengasah kemampuan atau mengisi waktu luang, The Elder Scrolls III: Morrowind adalah salah satu game yang direkomendasikan. Game ini bercerita tentang sebuah pulau di provinsi Dunmer, Morrowind. Pulau tersebut bernama Vvardenfell. Di pulau tersebut terdapat sebuah istana yang sangat jauh dari peradaban manusia. Di tempat itulah game akan dimulai.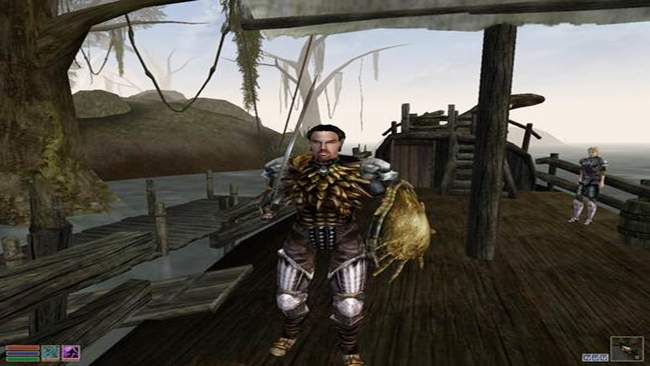 Sebagai karakter utama yang menjadi tahanan, anda akan di bawa ke Morrowind menggunakan boat untuk diampuni. Di sana anda mulai menjalin kehidupan dari awal. Tujuan utamanya adalah untuk meningkatkan dan mempertahankan beberapa aspek seperti skill, ability, attributes dan lain sebagainya. Aspek tersebut dapat diraih dengan menjalankan beberapa misi yang diberikan. Mainkan juga The Elder Scrolls V: Skyrim.
Skill yang dimiliki oleh player akan sangat dipengaruhi oleh kegiatan lain seperti berlatih, belajar dan lain sebagainya. Beberapa senjata yang akan dibawa juga memerlukan skill khusus. Dengan cerita yang sedikit kompleks, membuat The Elder Scrolls 3 Morrowind Download tidak membosankan untuk dimainkan. Ada banyak hal yang bisa dilakukan untuk memberikan potensi kemenangan bagi player.
Info
Developer: Bethesda Game Studios
Publisher: Bethesda Softworks
Series: The Elder Scrolls
Release date: May 1, 2002
Genre: Action role-playing
Mode: Single-player
Screenshots: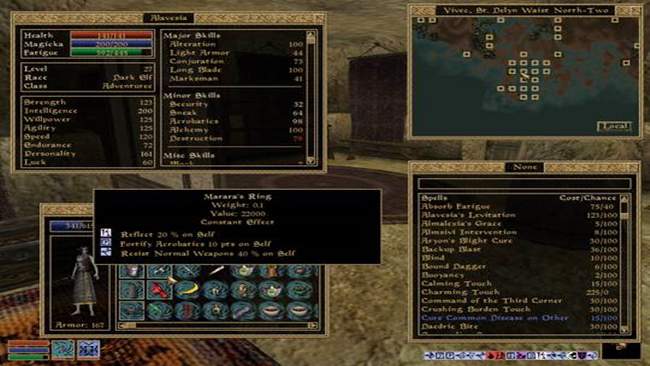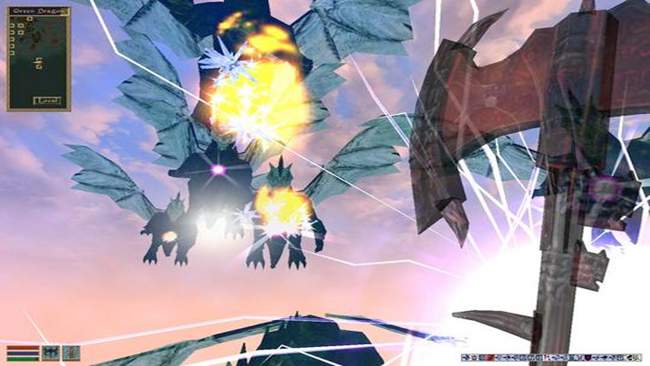 System Requirements
OS: Windows XP, Vista, 7, 8
CPU: Intel Pentium III @ 500 MHz
Video Memory: 32 MB (Direct3D / 32-bit color / DirectX 8.1)
RAM: 256 MB
Hard Drive: 1 GB free space
Cara main:
1.Mount file iso dengan PowerISO.
2.Jalankan file setup dan instal.
3.Setelah selesai, buka direktori game. Default C:\Program Files\Bethesda Softworks\Morrowind.
4.Klik kanan pada Morrowind Launcher lalu run as admin.
The Elder Scrolls 3 Morrowind Download