Download Fallout 3 Game of the Year Edition PC Game
– Merupakan sebuah game bergenre action role-playing yang cukup fenomenal pasca peluncurannya. Tak hanya gameplaynya saja, system leveling yang ditetapkan juga bergantung erat pada pola permainan yang diciptakan oleh player itu sendiri. Game yang cukup laris ini dimulai dengan seorang karakter yang baru saja dibuat. Pada awal permainan anda akan disajikan oleh beberapa informasi detail mengenai identitas player. Sebagai seorang yang baru saja lahir ke dunia, anda harus membuat banyak aspek di dalam diri anda.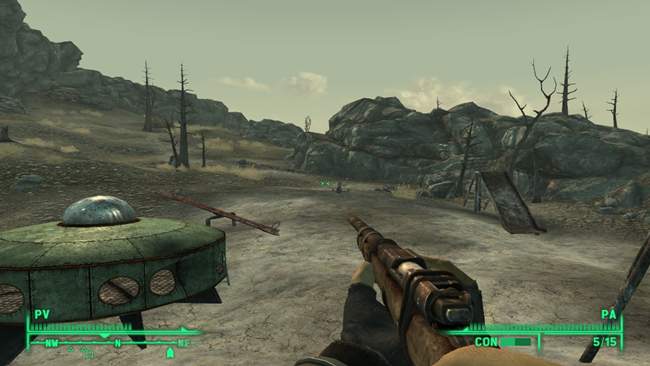 Aspek yang harus dipenuhi antara lain agility, Intelligence, luck, charisma, endurance, strength serta perception. Setelah karakter terbentuk, maka setelah berumur 10 tahun player dapat melangkah kepada level selanjutnya. Selain menentukan karakter, ada beberapa fasilitas dan senjata yang akan diberikan untuk menjamin keselamatan selama bertugas. Coba juga Dead Space 3 Complete Edition.
Setelah berumur 16, maka karakter akan mengambil Generalized Occupational Aptitude Test (G.O.A.T.) untuk menentukan 3 skill yang ingin difokuskan di Fallout 3 Game of the Year Edition Free Download. Dengan spesifikasi player yang cukup detail, anda lalu akan diberikan beberapa misi untuk mencapai tahapan tertentu. Pastikan bahwa keadaan player mumpuni sehingga mampu untuk menyelesaikan misi sebaik mungkin.
Info
Developer: Bethesda Game Studios
Publisher: Bethesda Softworks
Series: Fallout
Release date: October 13, 2009
Genre: Action role-playing
Mode: Single-player
Screenshots: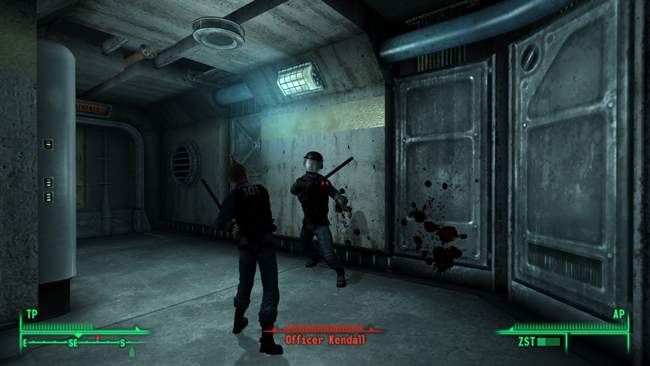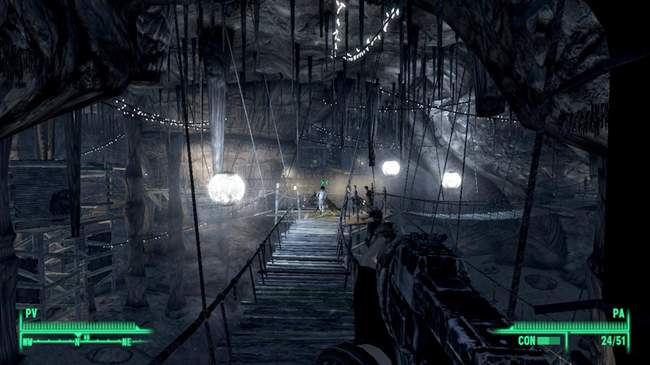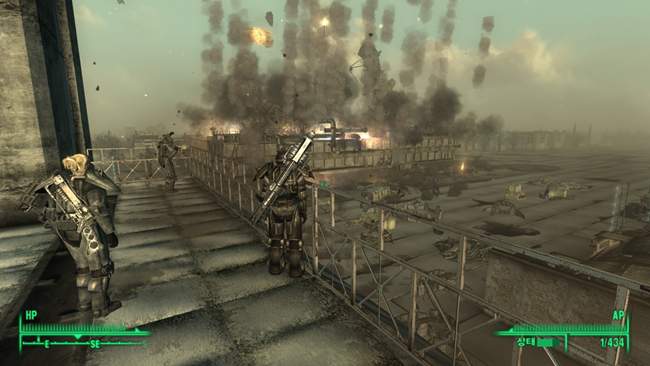 System Requirements
OS: Windows XP / Vista
CPU: Intel Pentium 4 @ 2.4 GHz
Video Memory: 256 MB (Directx 9.0c)
RAM: 1 GB XP / 2 GB Vista
Hard Drive: 10 GB free space
Cara main:
1.Mount file iso dengan PowerISO.
2.Jalankan setup dan instal.
3.Instal Fallout3_1.7_English_US.
4.Copy file dari folder Fallout 3 DLC dan paste di folder data. Contoh C:\Program Files\Bethesda Softworks\Fallout 3\Data.
5.Jalankan file Launcher atau Fallout 3.
6.Pada menu, pilih Data Files.
7.Centang semua kotak dan klik ok.
8.Jika ada error xlive.dll maka instal Games for Windows Live.
Fallout 3 Game of the Year Edition Download