StarCraft 2 Legacy of the Void Free Download for PC
– Pecinta game strategi sebaiknya tidak melewatkan permainan yang dikembangkan oleh Blizzard Entertainment ini. Dengan genre strategi, StarCraft 2 melibatkan grafis dan mekanik game yang menarik. Dalam permainan ini, terdapat tiga suku bangsa yang saling bertarung. Ketiga suku tersebut adalah Zerg, Terran, dan Protoss.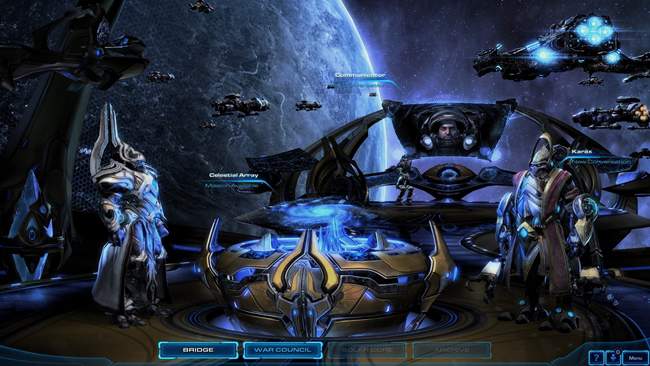 Pada awalnya, ketiganya tidak berhubungan dengan baik. Meski demikian, ketiganya memutuskan untuk bekerja sama demi melawan kebangkitan musuh yang sama. Alur cerita terbagi menjadi tiga bagian. Bagian prolog menceritakan awal dari permasalahan yang terjadi. Bagian utama merupakan bagian campaign di mana kebangkitan musuh yang baru ini mengancam ketiga suku bangsa tersebut. Sedangkan bagian epilog menceritakan tentang penggabungan kekuatan untuk melawan musuh.
Beberapa pemain yang telah memainkan game ini menyebutkan bahwa gameplay yang ada memiliki persamaan dengan game lain seperti Heart of the Swarm dan Wings of Liberty. Dalam game ini, pemain akan memerankan tokoh utama yang bernama Artanis.
Artanis sendiri berasal dari suku bangsa Protoss. Misi utamanya adalah untuk menyatukan Protoss dan melawan Amon yang ingin menciptakan ulang alam semesta. StarCraft 2 Legacy of the Void Free Download mengandalkan penjelajahan peta sebagai poin yang menarik. Selain grafis yang terbilang realistis, peta yang cukup luas juga menjadi daya tarik tersendiri pada game ini.
Info
Developer: Blizzard Entertainment
Publisher: Blizzard Entertainment
Series: StarCraft
Release date: November 10, 2015
Genre: Real-time strategy
Mode: Single-player, multiplayer
Heart of the Swarm and Wings of Liberty are included, as are offline multiplayer and arcade maps
Screenshots: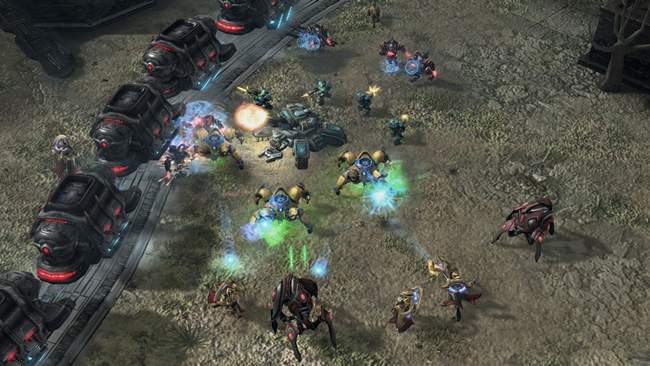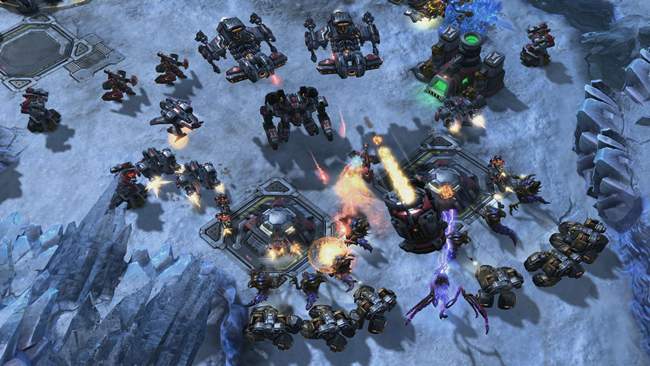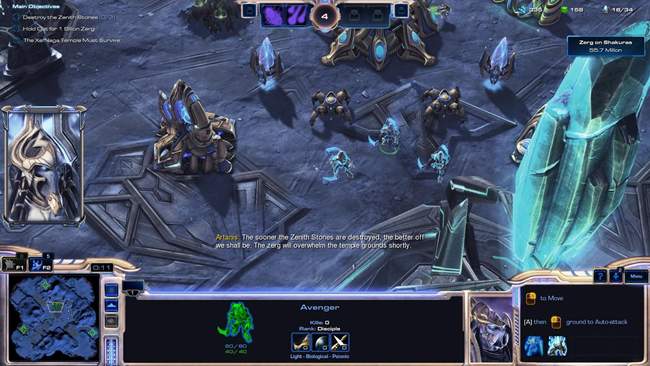 System Requirements
OS: Windows XP, Vista, 7 (latest Service Packs)
CPU: Intel Pentium 4 @ 2.6 GHz
Video Card: 128 MB PCIe GeForce 6600 GT / Radeon 9800 Pro
RAM: 2 GB
Hard Drive: 20 GB free space
DirectX: Version 9.0c
Cara main:
1.Mount file iso dengan PowerISO.
2.Jalankan setup lalu instal.
3.Copy isi dari folder Crack dan paste di folder instal StarCraft II.
4.Klik kanan "Run Me First.bat" dan run as Admin.
5.Klik kanan pada Starcraft II Offline.exe lalu run as admin.
6.Pada kolom character name, isi dengan [email protected] > Play.
7.Pastikan battle.net account name juga [email protected] > connect > play offline.
The following launcher parameters are supported:
cacheinit (will copy cache to %programdata%)
genprofile (generates dummy offline profile for "John Doe")
keygen (creates a reg entry license for offline play)
StarCraft 2 Legacy of the Void Download
Size: 19.2 GB Full Version
Password:

www.hienzo.com