Naruto Shippuden Ultimate Ninja Storm 4 Road to Boruto Free Download
– DLC ini akan mengisahkan perjalanan Boruto bersama dengan para ninja yang merupakan penerus generasi Konoha, termasuk Sarada dan Mitsuki sebagai teman ninja satu tim dari Boruto. Tentunya masih ada Naruto yang sudah menjadi Hokage.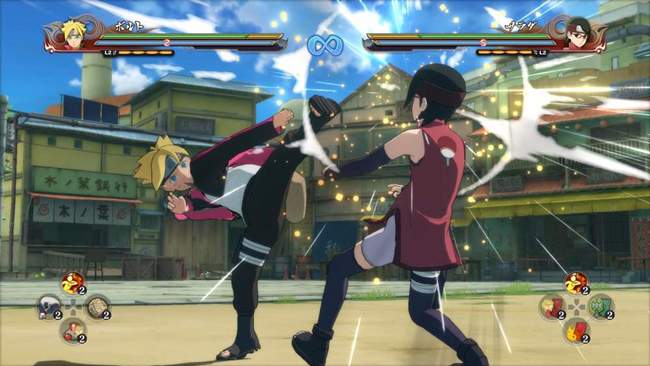 Game ini akan mengusung plot cerita yang diambil dari Boruto: Naruto the Movie yaitu petualangan Boruto bersama temannya saat ujian Chunin ditambah masalah-masalah lain yang harus dihadapi untuk menyelamatkan dunia. Sebagai tambahan, game ini juga akan mengambil final arc yang ada di movie tersebut yaitu Naruto vs Kaguya Otsutsuki ataupun Sasuke vs Kinshiki dan pertarungan seru antara Naruto vs Sasuke untuk terakhir kalinya.
Karakter-karakter baru akan dihadirkan pada game ini termasuk Boruto Uzumaki, Sarada Uchiha, Mitsuki, Inojin Yamanaka, Shikadai Nara, Momoshiki Otsutsuki, Kinshiki Otsutsuki, dan masih banyak lagi. Karakter lama juga masih akan ikut serta seperti Naruto versi Hokage dan Sasuke Uchiha. Anda bisa memilih karakter-karakter tersebut untuk dimainkan.
Naruto Shippuden Ultimate Ninja Storm 4 Road to Boruto DLC akan mengusung mode petualangan yang lebih santai dari sebelumnya sebab arc yang diambil juga berlatar belakang desa Konoha serta dunia Shinobi pada masa-masa damai. Mungkin Anda juga akan merasa familiar dengan Naruto Ultimate Ninja ketika memainkan DLC game ini. Yang membuat game ini semakin seru ialah pertarungan para ninja saat tournament dilengkapi berbagai macam fitur seru termasuk teknik-teknik ninja tiap karakter yang siap dicoba.
Info
Developer: CyberConnect2
Publisher: Bandai Namco
Release date: February 3, 2017
Genre: Action, Adventure
Mode: Single-player, multiplayer
Screenshots: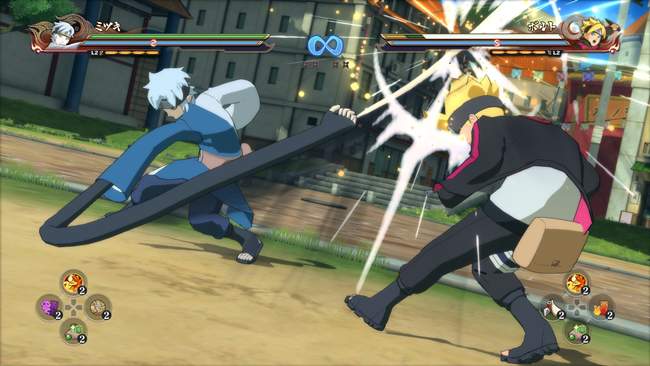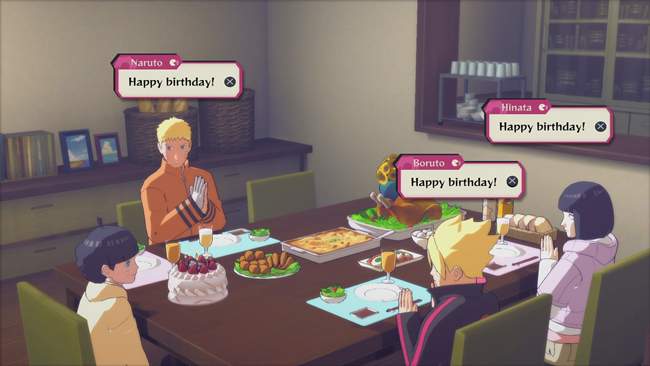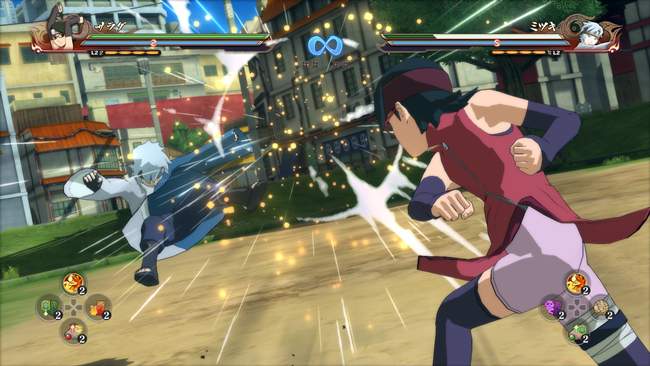 System Requirements
OS: Windows 7 64-bit or higher
CPU: Intel Core2 Duo @ 3.0GHz / AMD Athlon 64 X2 6400+ @ 3.2GHz
Video Memory: 1 GB
RAM: 2 GB
Hard Drive: 6 GB free space
DirectX: Version 11
Cara main:
1.Pastikan sudah instal Naruto Shippuden Ultimate Ninja Storm 4.
2.Buka folder Update.
3.Jalankan setup dan instal hingga komplit.
4.Copy isi dari folder Codex dan paste di folder instal Naruto Shippuden Ultimate Ninja Storm 4,
5.Selamat bermain.
Included DLCs:
Gaara's Tale Extra Scenario Pack
Shikamaru's Tale Extra Scenario Pack
Traditional Festival Costume
Road to Boruto Expansion
The Sound Four Characters Pack
Pre Order DLC
Naruto Storm 4 Road to Boruto Download