Final Fantasy XV Free Download for PC
– Merupakan game petualangan dan RPG berlatarkan dunia bernama EOS. Dalam dunia ini, selain ibu kota Lucis, semua pemerintahan dikuasai oleh kerajaan Niflheim yang berusaha merebut artifak Kristal berkekuatan magis yang dilindungi oleh keluarga kerajaan Lucis. Niflheim pun secara paksa menyerang dan mengambil Kristal tersebut ketika negosiasi perdamaian dilakukan.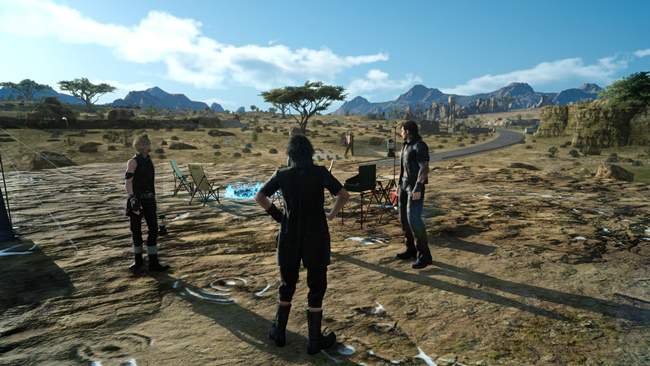 Noctis Lucis Caelum, yang merupakan pewaris kerajaan Lucian berusaha merebut kembali Kristal yang telah dicuri oleh Niflheim sambil berusaha menyelamatkan dunia Eos dari kehancuran abadi. Pemain akan memainkan karakter protagonis Noctis dan berpetualang menelusuri dunia EOS sambil ditemani oleh 3 kawannya, yaitu Gladiolus, Ignis dan Prompto. Anda bisa bepergian dengan menggunakan Chocobo atau Regalia yang bisa dikustomisasi dan bahkan digunakan dalam pertempuran. Mainkan juga Final Fantasy XII The Zodiac Age yang belum lama rilis.
Gunakan world map untuk menelusuri berbagai kota dan bertemu dengan banyak karakter sambil mengumpulkan informasi serta item. Game ini juga menawarkan 2 tingkat kesulitan yang bisa dipilih oleh pemain. Pertarungan dilakukan dengan sistem real-time battle yaitu Active Cross Battle system. Berbeda dengan sistem bertarung sebelumnya yang memakai menu interface, pemain bisa mengendalikan karakter saat bertarung dengan opsi pada controller seperti Attack, Defend dan Item.
Karakter utama dalam Final Fantasy XV Free Download dapat bertarung menggunakan 4 macam mode yaitu serangan standar, defense atau bertahan, warping, serta menggunakan item yang dimiliki untuk bertarung. Tambahan mode 'menunggu' di mana pemain dapat mem-pause pertarungan sebentar dan memilih musuh baru untuk diserang atau melakukan taktik serangan yang baru dalam batas waktu tertentu.
Info
Title: FINAL FANTASY XV WINDOWS EDITION
Developer: Square Enix
Publisher: Square Enix
Series: Final Fantasy
Release date: March 6, 2018
Genre: Action role-playing
Languages: Multi11
Based on: Codex
Repack by: Corepack
Ripped / Removed: Japanese video
Game v1138403 Inc. All DLC's
Screenshots: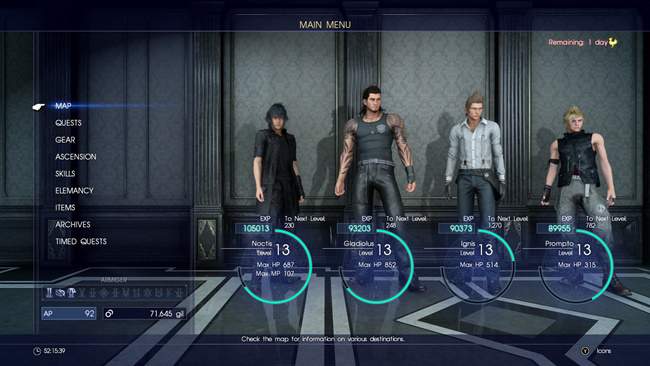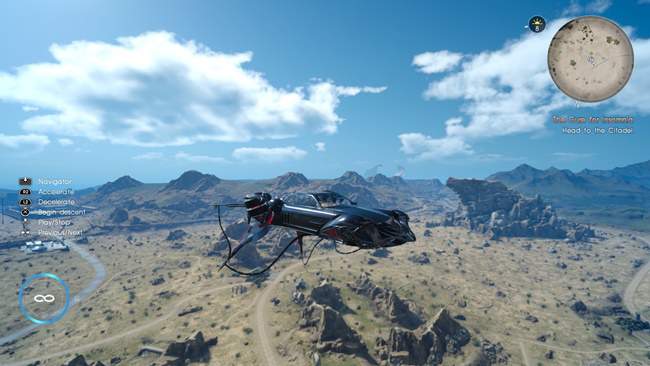 System Requirements
OS: Windows 7 SP1, 8.1, 10 (64-bit)
CPU: Intel Core i5-2500 @ 3.3 GHz / AMD FX-6100 @ 3.3 GHz
Video Card: GeForce GTX 760 / GeForce GTX 1050 / Radeon R9 280
RAM: 8 GB
Hard Drive: 83 GB free space
DirectX: Version 11
Sound Card: DirectSound compatible, Windows Sonic and Dolby Atmos support
Cara main:
1.Ekstrak file download menggunakan Winrar.
2.Klik kanan setup dan run as admin.
3.Klik install > arahkan kursor mouse di bawah icon gear.
4.Klik components > hilangkan centang pada Japanese Videos dan Optional 4k texture pack
5.Klik proceed dan tunggu 1 jam hingga selesai.
6.Klik kanan pada ffxv_s.exe lalu run as admin.
Final Fantasy XV Download