Kingdom Hearts HD 1.5 and 2.5 ReMIX Free Download untuk pemain yang menyukai genre permainan aksi, maka game ini bisa cocok dimainkan. Game ini bahkan memiliki 3 jenis game yang berbeda. Setiap gamenya juga memiliki karakteristik sendiri yang bisa pemain mainkan. Coba juga Kingdom Hearts III and Re Mind yang sebelumnya.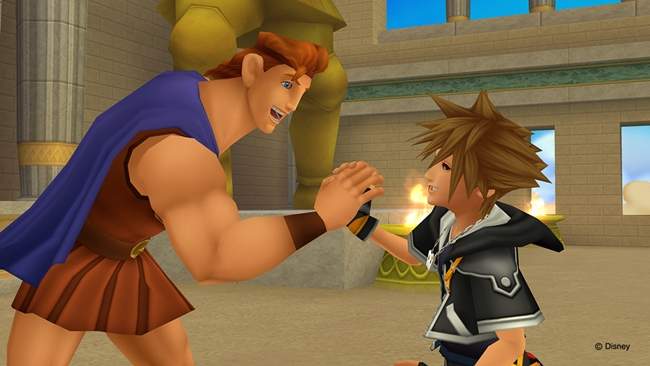 1.Kingdom hearts 358/2 days
Game yang satu ini menggunakan sudut pandang dari Roxas sebagai karakter utamanya. Roxas mengikuti sebuah organisasi XIII dan bercerita mengenai hubungannya dengan sesama anggota bernama Axel. Selain itu pada game ini juga Roxas menemukan teman lainnya lagi bernama Xion.
2.Kingdom hearts re: chain of memories
Game ini termasuk dalam sekuel Kingdom Hearts. Dalam game ini menceritakan tentang perjalanan Sora dan juga temannya dalam menjelajahi kastil misterius. Pada game ini, Riku akan menjelajahi level basement dan bertarung untuk melawan kegelapan.
3.Kingdom hearts final mix
Game ini menceritakan tentang karakter bernama Sora yang berjuang melawan kegelapan. Ia bergabung dengan karakter Disney lainnya seperti Goofy dan Donald Duck dalam melakukan pencarian. Dalam game ini, pemain bisa mendapatkan 4 fitur untuk melakukan sihir, serangan, panggilan dan item. Game ini sudah dimodifikasi hingga bisa mirip dengan jenis game sebelumnya.
Untuk pemain yang suka dengan game aksi dan ingin mendapatkan virtual yang unik dari karakter Disney, maka game Kingdom Hearts HD 1.5 and 2.5 ReMIX ini cocok dimainkan.

Info
Developer: Square Enix
Publisher: Square Enix
Release date: 30 Mar, 2021
Genre: Action, Adventure, RPG
Languages: English, Spanish, Japanese, French, German, Italian
Screenshots: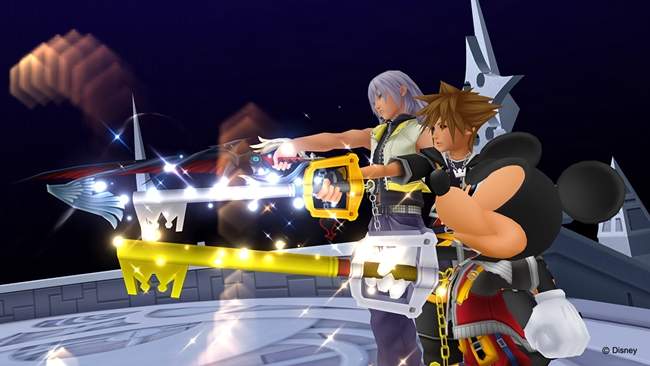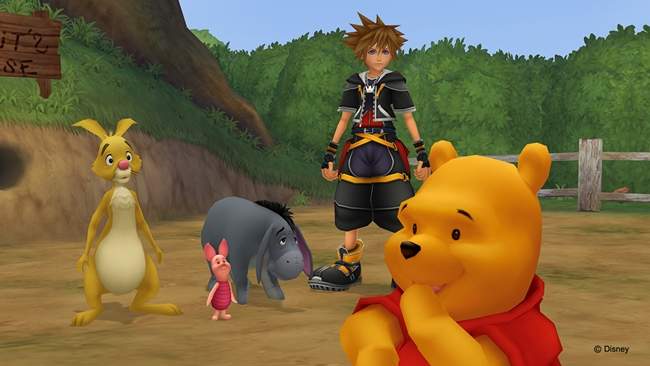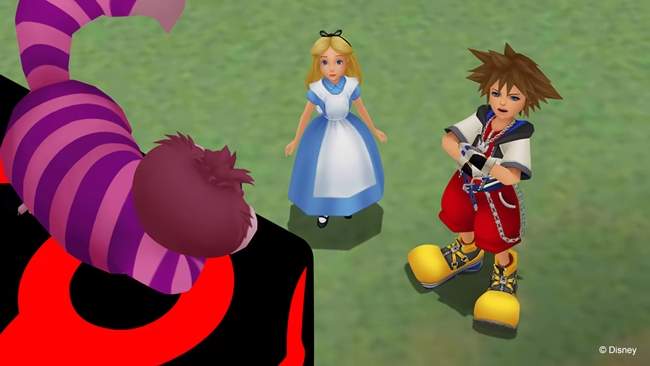 System Requirements
OS: Windows 10 64-bit (ver. 1909 or later)
CPU: Intel Core i3-3210 / AMD A8-7600
Video Card: GeForce GT 730 / Radeon R7 240
RAM: 4 GB
Hard Drive: 60 GB free space
DirectX: Version 12
Cara main:
1.Mount file iso dengan PowerISO.
2.Jalankan setup dan instal.
3.Copy isi folder Codex dan paste di folder instal Kingdom Hearts HD 1.5 and 2.5 ReMIX.
4.Instal network fix.
5.Klik kanan pada Gamenya lalu run as admin.
KINGDOM HEARTS HD 1.5 + 2.5 ReMIX is an HD remastered collection is an essential collection, featuring:
KINGDOM HEARTS 358/2 Days (HD Remastered cinematics)
KINGDOM HEARTS Birth by Sleep Final MIX
KINGDOM HEARTS FINAL MIX
KINGDOM HEARTS II FINAL MIX
KINGDOM HEARTS Re:Chain of Memories
KINGDOM HEARTS Re:coded (HD Remastered cinematics)
Kingdom Hearts HD 1.5 and 2.5 ReMIX Download