Medal of Honor: Allied Assault Download
for PC – Permainan ini memiliki alur cerita dimana Lt.
Mike Powell
yang merupakan tentara Amerika Serikat terlatih dan pasukannya berada di Algeria. Mereka berperang membela warga Afrika Utara sampai ketika ia berhasil melarikan diri.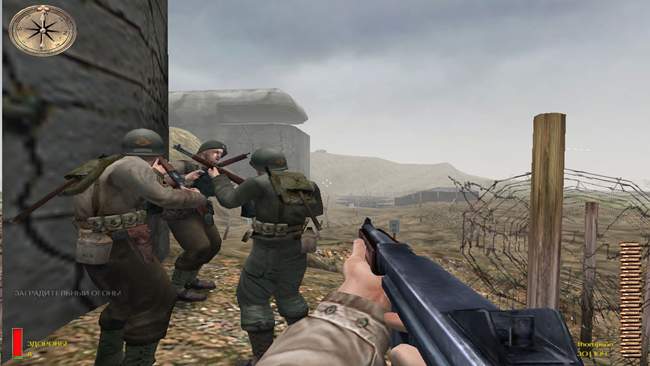 Atas keberhasilannya membela Afrika Utara, kemudian Powell dikirim ke Jerman untuk menempati Norwegia dan menjaga kota Trondheim di mana saat itu Grillo, teman Powell, terbunuh sehingga ia melakukan perjuangannya tanpa akhir dengan dirinya sendiri sampai akhirnya ia berhasil mengalahkan musuh. Lagi–lagi atas keberhasilannya, Powel dikirim ke Omaha beach untuk mengamankan gangguan dari Nebelwerfers.
Medal of Honor: Allied Assault Download dapat dimainkan secara tunggal atau single player dan multiplayer seperti Call of Duty. Untuk single player, Anda hanya akan dapat memainkan tokoh Lt. Mike powell yang merupakan tentara Amerika Serikat. Level game ini seringkali dibandingkan dengan film Saving Private Ryan yang disutradarai oleh Steven Spielberg karena dinilai memiliki banyak kesamaan di latar cerita, tempat dan lain-lain.
Untuk mutliplayer, pemain dapat memilih apakah bergabung dengan sekutu atau lawan. Selain itu, multiplayer atau pemain ganda mempunyai empat mode yang berbeda. Akan ada Deathmatch dimana pemain harus banyak membunuh untuk mendapatkan nilai tertinggi. Mode lainnya yaitu Round Based, Freeze Tag, Basebuilder, dan juga Countdown tentunya dengan misi dan aturan yang berbeda pula.
Info
Title: Medal of Honor: Allied Assault Download
Developer: 2015, Inc.
Publisher: EA Games
Series: Medal of Honor
Release date: January 22, 2002
Genre: First-person shooter
Mode: Single-player, multiplayer
Screenshots: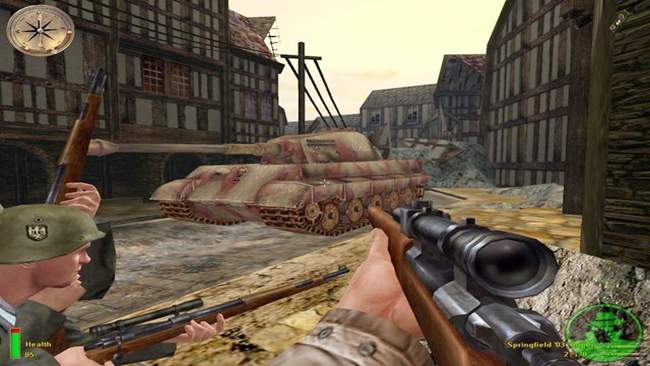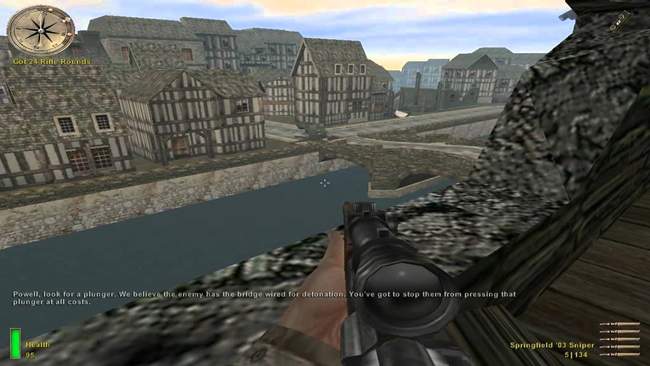 System Requirements
OS: Windows XP, Vista, 7, 8
CPU: Intel Pentium @ 700 MHz
Video Memory: 32 MB (DirectX 8.0 with OpenGL support)
RAM: 256 MB
Hard Drive: 2 GB free space
DirectX: Version 8.0
Cara main:
1.Extract file download.
4.Klik 2x pada file MOHAA.
Medal of Honor: Allied Assault Download