Genji Dawn of the Samurai PS2 ISO Download (USA)
– Popularitas dari game dengan genre aksi dan petualangan ini tidak hanya dikarenakan oleh pengembangnya yang cukup terkenal. Gameplay dan alur cerita yang menarik juga turut menjadi faktor kepopuleran game single-player ini. Alur cerita yang digunakan adalah tentang seorang petualang bernama Minamoto Yoshitsune. Setelah menimba ilmu di perguruannya, dirinya turun gunung dan memulai perjalanan untuk membalaskan dendam ayahnya tercinta.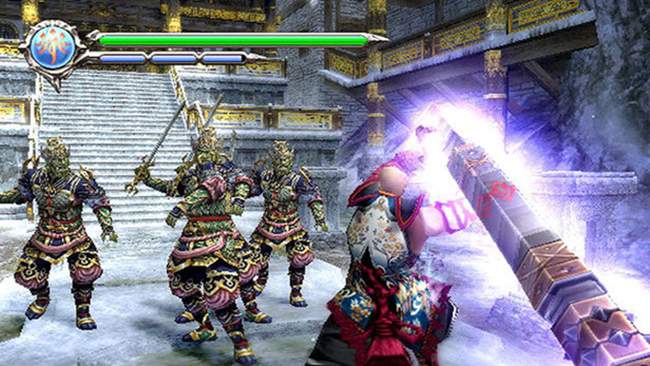 Dalam perjalanannya tersebut, Minamoto dipertemukan dengan Klan Tamayori. Dari pertemuan inilah, ia mempelajari teknik menggunakan kekuatan magis yang bernama Kamui. Kemudian ia melanjutkan petualangan dan menghabisi musuh-musuhnya dengan kemampuan bertarung barunya tersebut.
Meskipun mengangkat alur cerita yang terbilang klasik, akan tetapi game petualangan ini menjadi menarik karena memanfaatkan grafis yang digarap dengan apik. Tidak hanya itu saja, grafis realistis yang digunakannya juga menjadi daya tarik tersendiri. Pertarungan pedang dilakukan dengan sudut pandang orang ketiga seperti Samurai Warriors 4-II. Pemain akan memerankan Minamoto sebagai tokoh utama.
Gaya bertarung Minamoto adalah mengandalkan kecepatan dan ketangkasannya. Hal ini dilakukan untuk mengimbangi kekuatan menyerangnya yang bisa dibilang kurang. Selain Minamoto, pemain juga dapat memilih untuk mengendalikan Benkei dalam Genji Dawn of the Samurai PS2 ISO Download.
Berbeda halnya dengan Minamoto, Benkei justru memiliki kekuatan serang yang besar. Sayangnya, serangan Benkei tersebut lebih lamban dan tidak selincah Minamoto.
Info
Developer: Game Republic
Publisher: Sony Computer Entertainment
Release date: September 20, 2005
Genre: Action-adventure, hack and slash
Mode: Single-player
Screenshots: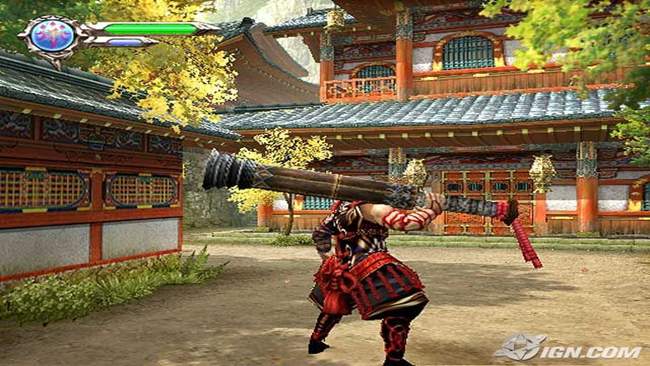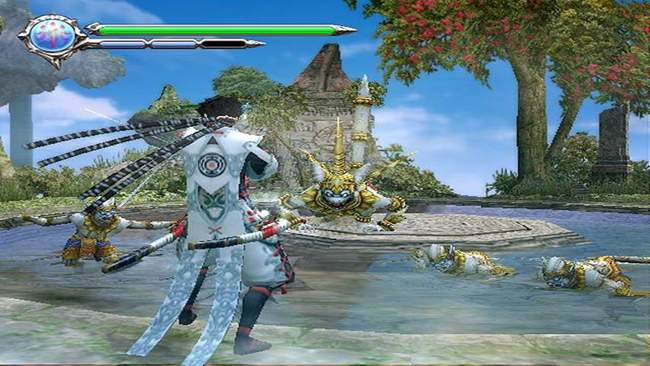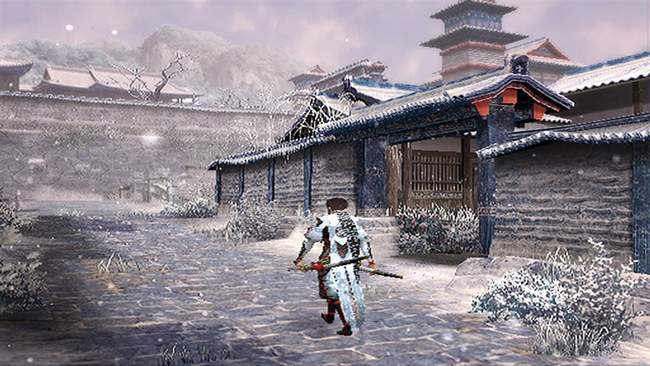 Cara main:
1.Extract file download.
2.Buka folder hasil ekstrak.
3.Load file ISO dengan PCSX2.
4.Selamat bermain.
Genji Dawn of the Samurai Download