Toki Tori 2+ Free Download for PC
– Merupakan game yang memadukan petualangan dengan puzzle di mana pemain mengendalikan karakter lucu untuk menjelajahi pulau berhutan yang penuh rintangan. Ceritanya sendiri bermula dari seekor ayam kecil berwarna kuning yang mendapat pesan telepati dari 5 ekor katak purba yang meminta bantuan untuk menghancurkan sebuah kristal yang bisa membahayakan dunia mereka.
Selama perjalanan petualangan untuk mencari katak serta mendapatkan kristal kemudian menghancurkannya, Toki Tori hanya bisa melakukan 2 gerakan untuk memecahkan teka-teki dan melewati rintangan yang menghadang yaitu gerakan menginjak (stomp) dan bersiul (whistle). Di sini pemain harus pintar-pintar dalam menghindari dan mencari jalan untuk bisa sampai ke tujuan dan maju ke level berikutnya. Mainkan juga Ori and the Blind Forest Definitive Edition yang cukup seru.
Anda bisa mempergunakan siulan untuk memanggil hewan-hewan kecil di sekitar hutan untuk membantu Anda sampai ke tujuan. Misalnya bersiul memanggil burung untuk menerbangkan Anda ke seberang. Selain itu, Anda juga bisa menginjak tanah atau bebatuan untuk meminta bantuan hewan-hewan lain seperti kepiting dan katak agar Anda bisa menyeberang.
Dengan kata lain, Anda sebagai pemain harus pintar-pintar mencari tahu apa yang bisa dilakukan dengan siulan dan pijakan tersebut untuk memanipulasi hewan-hewan di sekitar membawa Anda semakin mendekati tujuan.
Ada banyak sekali fitur yang diberikan pada Toki Tori 2 Plus Free Download, misalnya fitur kamera untuk mengambil gambar binatang-binatang tertentu demi menyelesaikan Tokidex. Lalu Anda juga harus mengumpulkan golden wings selama di perjalanan. Kemampuan bersiul mempunyai kekuatan spesial yang bisa dipakai untuk mempercepat dan mengulangi perjalanan.
Info
Developer: Two Tribes
Publisher: Two Tribes
Release date: 12 Jul, 2013
Genre: Adventure, Casual
Mode: Single-player
Languages: Multi12
Screenshots: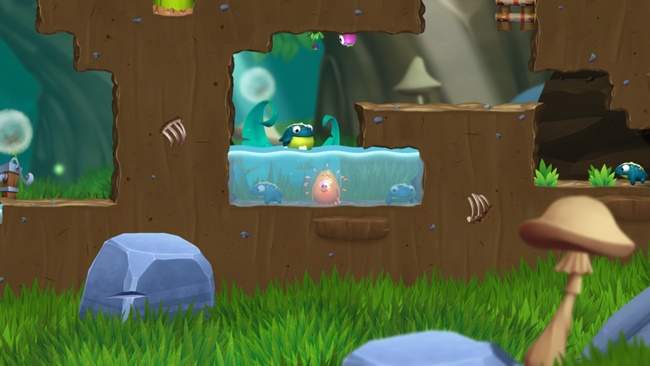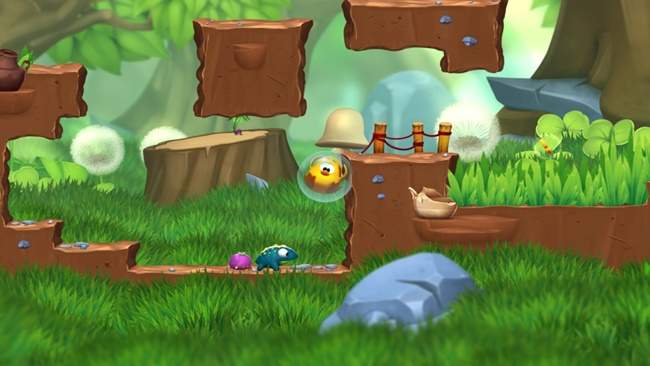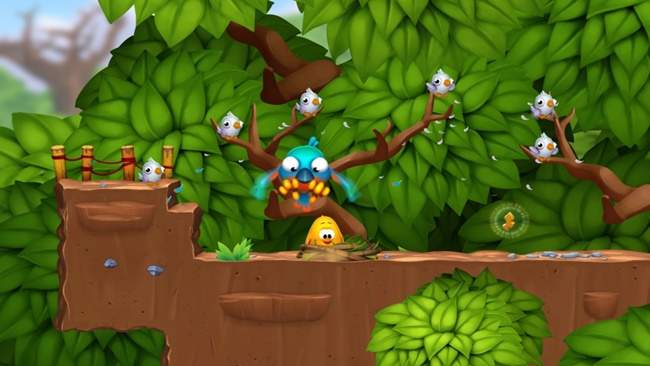 System Requirements
OS: Windows 7
CPU: Intel Core 2 Duo or comparable
Video Card: Geforce 8000 series (discrete) / Intel HD 3000 (integrated)
RAM: 2 GB
Hard Drive: 1 GB free space
DirectX: Version 9.0c
Cara main:
1.Mount file iso dengan PowerISO.
2.Jalankan setup dan instal.
3.Copy isi folder Prophet dan paste di folder instal Toki Tori 2+.
4.Klik kanan pada tokitori2.exe lalu run as admin.
Toki Tori 2 Plus Download