Sid Meiers Pirates Free Download
adalah game petualangan dan action sekaligus strategi di mana player akan mengendalikan seorang karakter bajak laut yang berusaha untuk mendapatkan lagi ketenaran bagi namanya dengan menelusuri pulau Caribbean. Di dalam game ini, player harus menyelesaikan berbagai macam mini game yang membutuhkan skill berbeda dengan bantuan 'sailing map' saat mengeksplorasi tiap area.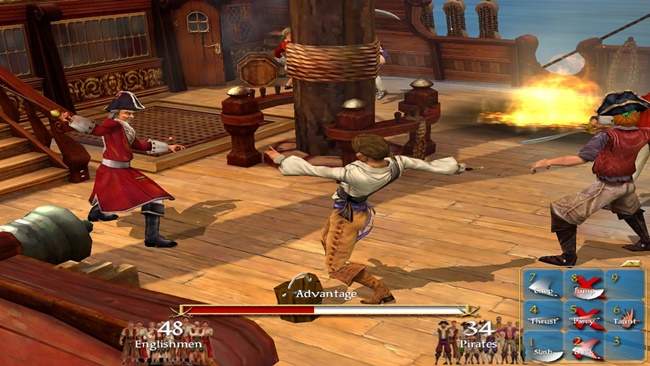 Sepanjang petualangan, player dapat merekrut karakter lain untuk dijadikan kru serta berjuang mendapatkan berbagai item. Player juga bisa bertemu dengan bajak laut lainnya dan berinteraksi untuk mendapatkan informasi atau justru berjumpa dengan kapal musuh dan player mempunyai pilihan untuk bertarung atau kapalnya dapat ditenggelamkan sang musuh.
Saat player berhasil mengalahkan kapal musuh, maka player dapat mengambil segala sumber daya yang bisa didapatkan dari kapal tersebut seperti supply, makanan, barang dagangan dan persenjataan. Barang-barang ini juga bisa digunakan sebagai alat tukar atau dijual agar mendapatkan uang lebih. Coba juga Pirates of the Caribbean At World's End yang menantang.
Sepanjang permainan, player bisa menemui berbagai macam kapal dan memutuskan untuk memulai pertarungan atau tidak. Player dapat menarget kapal musuh dari kejauhan. Tidak hanya itu, player juga dapat mengumpulkan berbagai macam kapal dan mengganti dari satu kapal ke kapal lainnya yang berhasil dikuasai saat ingin mengambil alih kontrol kapal tersebut untuk digunakan dalam pertarungan. Saat mengontrol kapal sendiri, player juga perlu memperhatikan berbagai faktor seperti faktor cuaca.
Info
Developer: Firaxis Games
Publisher: 2K Games
Release date: 11 Jul, 2005
Genre: Action-adventure, RPG
Mode: Single-player
Languages: English
Screenshots: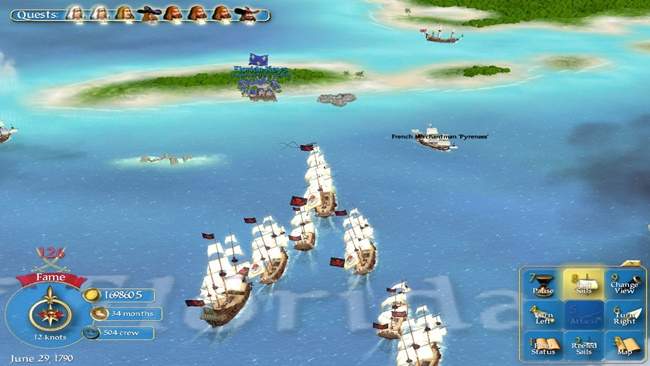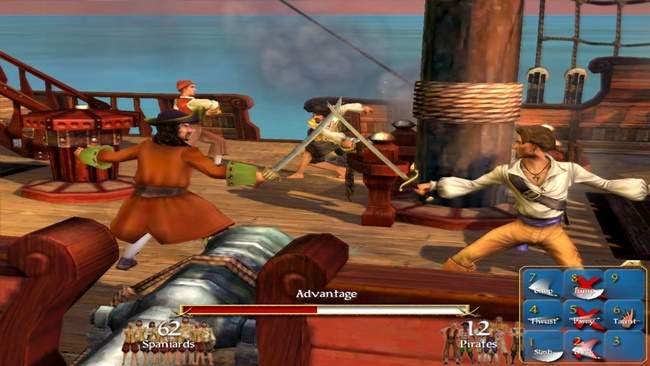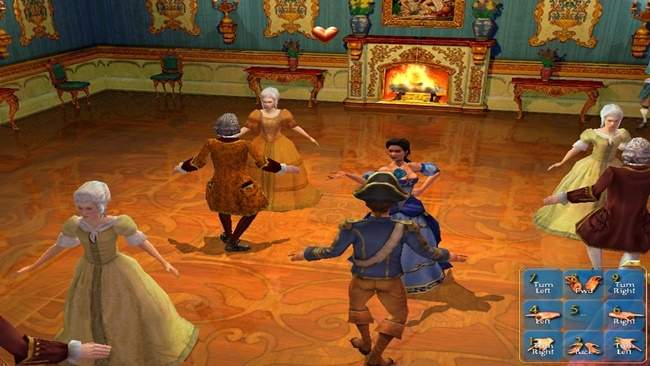 System Requirements
OS: Windows 98, ME, 2000, XP
CPU: Intel Pentium 3 @ 1 GHz
Video Memory: 64 MB
RAM: 256 MB
Hard Drive: 1 GB free space
DirectX: Version 9.0b
Sound Card: DirectX Compatible
Cara main:
1.Ekstrak file download menggunakan Winrar.
2.Jalankan setup_sid_meiers_pirates_2.0.0.4
3.Instal hingga selesai.
4.Klik 2x pada Gamenya.
Sid Meiers Pirates Free Download